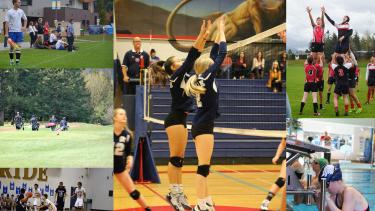 FOREWARD
It is great that we have had school sports again this year.  Though it has been a challenge due to Covid restrictions it has been nice to see our athletes competing again. 
ATHLETICS
Yale Secondary has a long history of athletic success. Over the past four decades Yale has won Provincial Championships in Basketball, Rugby and Golf. Yale has also produced many athletes who have gone on to compete at University and for provincial, national and professional teams.
Our Sr. Girls Basketball team finished 3rd in the province in 2020 after finishing 6th in the province in 2019. In 2019 our Jr. Boys Basketball team won the Fraser Valley Championships. Our Sr. boys Basketball team has won the provincials three times with the last time being in 2015. Our boys and girls teams are competitive every single year.
Our Sr. Boys rugby team consistently finishes in the top 8 in the Province including a 2016 AAA Provincial Championship. In both 2019 our Sr. Boys finished 2nd in the Fraser Valley and 4th in the province. Our. Sr. Girls team is always a provincial contender. In 2019 the Sr. Girls were once again Fraser Valley Champions and they finished 3rd in the province.
Our golf team has won three Provincial Championships and are always competitive at the Fraser Valley level.
Our boys and girls volleyball programs are strong. Our Sr. Boys team brought home the Eastern Valley Banner in the fall of 2019. Our junior boys and girls are always compete for the Abby Mission Championship.
Our track and field program is always one of the the best in the Eastern Valley. We have produced multiple medalists at the Fraser Valleys and the Provincials.
We are proud to have over 300 athletes participate in sports teams at Yale each year. Please check out our athletics calendar when we have events up and running again in September of 2021. GO LIONS!