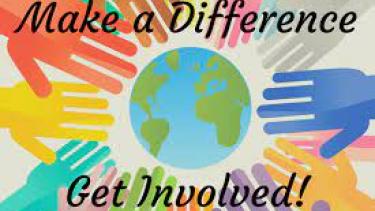 Lunch Time
The following activities are offered at lunchtime at Yale Secondary School. 
LIBRARY LEARNING COMMONS – Read a book or magazine, complete homework or work on computers. 
GYM TIME – The Big Gym has Intramurals set up by the P.E. Leadership Program - watch exciting sports events from Tuesdays to Fridays.  Listen to the P.A. announcements for sign-ups for Intramural events.  Check out the special events like Students vs. Staff sports.  (No food allowed in the gym). 
COMPUTER TIME – Many teachers make their classrooms and computer labs available at lunch time.  Check out classrooms and ask permission to go online. 
INDIGENOUS EVENTS – Listen to announcements to get info for the regular Aboriginal luncheon events and many special activities and field trips.   
CAFETERIA – Bring your lunch.  If there are not enough seats, you can sit in the hallways of our school, but please remember to clean up garbage afterwards. 
Musical Theatre 
The Yale Secondary School Musical Theatre Group was formed in September 1990. It produces an annual full-scale musical held at the Abbey Arts Centre in Abbotsford, B.C. The Musical Theatre course was introduced to Yale Secondary School as a locally developed course in 1993. It is now recognized as fully accredited Board Approved Courses in Grades 9, 10, 11 and 12. The class enrolls between 50 and 125 students. Musical Theatre places its emphasis on experiential learning. The course is intended to provide students with an understanding of the elements of Musical Theatre, examining both performance and technical aspects of the Musical Theatre genre within the framework of a Musical Theatre Production Company. 
Field trips  
Field trips and travel of sport teams, music groups, or travel club add an exciting dimension to the school experience. All students who participate in such excursions must submit a parent permission form before the travel occurs. Where school sponsored travel removes a student from scheduled classes, the student is expected to obtain permission from the teachers whose classes they will miss. Please remember that whenever you travel with the school, you are a school ambassador. Represent Yale well! 
Link Crew 
Link Crew is a high school transition program that welcomes our Grade 9s and makes them feel comfortable throughout the first year of their high school experience. Built on the belief that students can help students succeed, Link Crew trains members of the junior and senior classes to be Link Leaders. As positive role models, Link Leaders are motivators, leaders and teachers who guide the freshmen to discover what it takes to be successful during the transition to high school and help facilitate freshman success. More and more studies show that if students have a positive experience their first year in high school, their chance for success increases dramatically. 
School Sponsored Functions 
School functions are defined as those activities that are planned, organized and supervised by school personnel or their  designates. Functions can include classes, field trips, dances, plays, sporting events, travel tours, graduation activities etc. School functions may occur before school, during the school day, after school, during evenings or on weekends. Expectations around school functions are the same as expectations during the school day. District policies on use of drugs, alcohol, tobacco, weapons, fireworks, and other matters of student conduct remain in effect. Disciplinary action will be taken against any student who violates school or district policy during a school function. Disciplinary action may include being prohibited from attending future school functions for the balance of the school year. 
Athletics 
The costs of our athletic program are paid with the athletic fees charged at the beginning of each season. Additional financial support comes from student fees, the generosity of our PAC and fundraising. Fees vary between each sport. These fees offset the costs of supplies, tournaments entry fees, officials, transportation, awards, and uniforms. 
| | | |
| --- | --- | --- |
|    FALL  |    WINTER |     SPRING |
| | | |
| |   | |
| |   | |
| |   | |
|   |   | |
|   |   |   |
Clubs
-Travel Club
-Homework Club
-Key Club
-GSA Club
Student Leadership 
Expect several fun activities coordinated by student leadership this year with spirit events, pep rallies, and dress up days. As well, there will be fund raising events like 'Live to Give' that support community and global organizations; Free the Children ($18,000) and Abbotsford's Canuck Place ($22,000), Emily Hawe Scholarship ($27,000). Make your time at Yale memorable by participating in fun events that support not only your school but also your community and even the world. SHOW YOUR SPIRIT, YALIENS! JOIN THE FUN AND MAKE A DIFFERENCE! 
Intramural Sports 
Intramural sports are for anyone interested in getting involved in lunchtime activities from Monday to Friday in the Gym. Open to all grades. Activities include: